On Point | Training & Consultancy was founded back in 2013 following the partners' immigration to Canada from the United Kingdom in 2011. With many years of experience in the fields of corporate training, facilitation, coaching and mentoring along with niche volunteer commitments working with youth and young adults, many of whom had learning challenges, Mark & Beth decided to bring their collective experience together to offer the highest quality educational programs to a wide market, inclusive of all ability levels. Our scope stretches from corporate contract training to one-on-one specialised assignments in parallel with management and business consulting engagements across North America.
Contact us for further details or to discuss your requirements.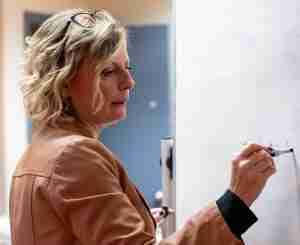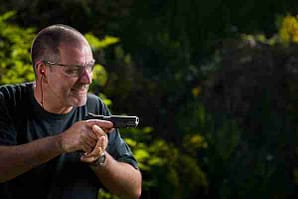 Mark is a serial entrepreneur and opportunist, starting his first business at the age of 15 to meet the developing IT market of the early 1980's head-on. Since then, Mark has started, grown and sold multiple businesses and along the way has discovered what he believes is the primary key to success; service matters. Everything else is built on that foundation.
For the last 20 years, Mark has worked at senior levels in 'corporate America' in various roles including account management, process improvement as a Lean Six Sigma Black Belt and global leadership roles in Service and Risk Management. His favourite work tasks are developing leaders and coaching career management and progression to ambitious and talented people. In his non-work time, Mark runs a coaching program to help people reach their life goals and enjoys hunting, fishing and shooting sports.
Beth commenced her career in the service and hospitality industries, managing public houses, where she too developed the same ethos of success; service matters. Following a move into corporate environments, Beth discovered a talent for connecting with people in a way that helped them achieve goals they thought were impossible and found profound happiness that drove her career direction.
After moving to Canada, Beth qualified as one of the few female firearms instructors in BC and Yukon and as a CORE instructor with the British Columbia Wildlife Federation. In addition to operating the company with Mark, Beth is the Regional Programs Manager for Kootenay Employment Services where she delights in following her passion of helping people develop to reach their maximum potential.